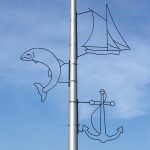 We spent a week in New Brunswick, Prince Edward Island, and Nova Scotia this summer. Here are a few recommendations…
New Brunswick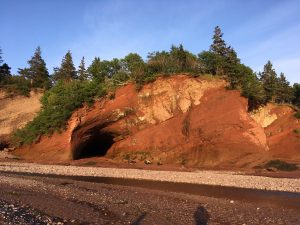 St. Martins – Visit the beach with the sea caves at low tide. We didn't have time to do the Fundy Trail Parkway, but I wish we had!
We spent a few hours at Fundy National Park , but could have done a lot more hiking.  Dickson Falls Trail is an easy trail with lots of people, but it's totally worth it for the waterfalls. We also did the Matthews Head Trail first thing in the morning – peaceful and lovely.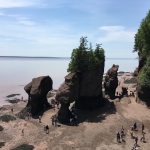 Hopewell Rocks – Amazing! Incredible! Give yourself enough time to explore at high tide and low tide.
Prince Edward Island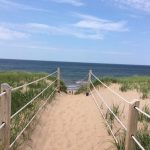 PEI is ideal for cycling. The trails are well-maintained, and the terrain is relatively flat. Although we only spent a day on bikes (rented from MacQueens), I would suggest spending a few days to a week biking around the island. Loved the route from Morell to Greenwich National Park (go out to the end of the park where there's a great boardwalk to the dunes).

Charlottetown is lovely and has  yummy restaurants. The ferry from PEI to Nova Scotia is a great way to travel.
Nova Scotia
New Breton Island is a must! Take time to drive around the island with stops for hiking and views. The Celtic Music Interpretive Centre was a great place to grab a bite and hear a Ceilidh (hear much as you can of this lively local music!). We visited the Glenora Distillery for a tour and some delicious whiskey. Cape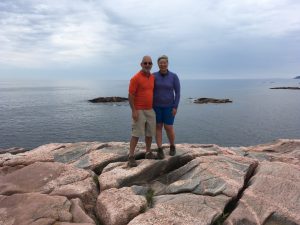 Breton Highlands National Park information center is very helpful. Skyline Trail was lovely, but we thought some of the others were better. In particular, Green Cove was a great stop with beautiful rocks and views. We loved the Middle Head Trail! Didn't make it to Meat Cove, but wished we had time. Baddeck Lobster Suppers was delicious and filling after a day of hiking!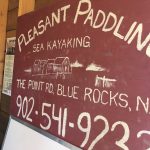 Lunenburg was picturesque, and the kayaking nearby at Blue Rocks was outstanding!
Peggy's Cove was pret
ty, but it was overrun with tourists. Green Cove on New Breton Island is similar, and you'll get to enjoy it with fewer people.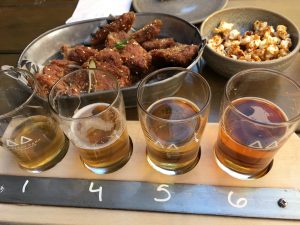 Halifax has a pretty waterfront area. We took the ferry across the water to Dartmouth, where we tasted some wonderful local craft beers at Battery Park. Delicious dinners at the Triangle Old Irish Alehouse and the Stubborn Goat. Alt Hotel is the perfect place to stay if you're flying out of Halifax Airport at the crack of dawn.